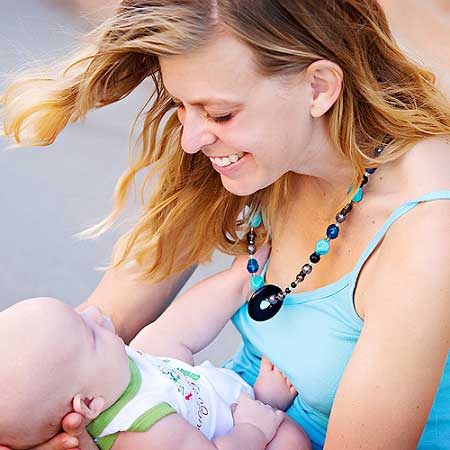 Our first batch of Mommy Necklaces quickly sold out but now we have re-stocked our store with the most current styles from Mommy Necklaces.
Mommy Necklaces are the perfect accessory for the breastfeeding mom, and perfect for an easily distracted breastfeeding baby. This is a nursing necklace designed with twiddling fingers in mind.
Featuring a special break-away closure as the clasp and attention-grabbing beads , these necklaces are safe and durable for you and your baby.