Nursing Bras – Complete Your Pajamas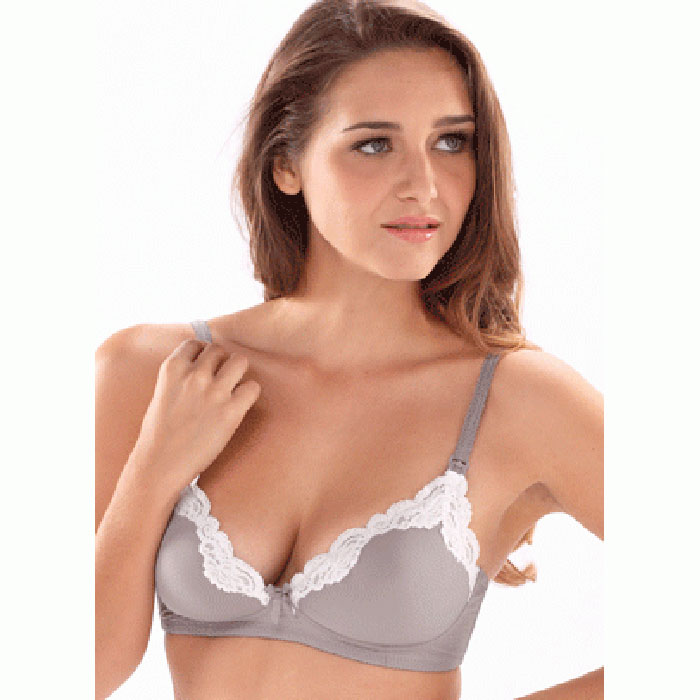 Nursing PJs and nursing tops just aren't complete without a nursing bra. Nursing bras provide easy access to the breast without having to remove your entire bra.
Trust us, you'll definitely enjoy the convenience that nursing bras provide, especially in the beginning when your baby wants to eat every two hours. You want to have at least two of these, one for the wash, and one to wear.
BumbleWee Nursing Wear only carries nursing bras without wires. You should be sure to have at least one or two bras without a wire for several reasons:
An under-wire bra can put pressure on the breast increasing the danger of plugged milk ducts.
You'll need a bra to sleep in because your breasts will be larger than normal and will need the extra support.
In the beginning, you will likely need to use breast pads while sleeping in order to catch leaks. A bra will be necessary to hold these breast pads in place.
BumbleWee's Most Popular Nursing Bras
This bra gives an amazing amount of support for such a light weight bra. Wear it to bed or on those days when a structured bra is just too much. It's perfect if you're pregnant and ideal for nursing, but there is no need to be either to wear it. This is Majamas' top selling bra for ALL women no matter what phase you're passing through.
The Organic Easy Bra is made from Organic Cotton and Lycra.
The soft cup does not put pressure on your breasts as an under-wire bra can and therefore can help to reduce the occurrence of plugged milk ducts that can occur.
The Organic Buxom Bra is made from Organic Cotton and Lycra.